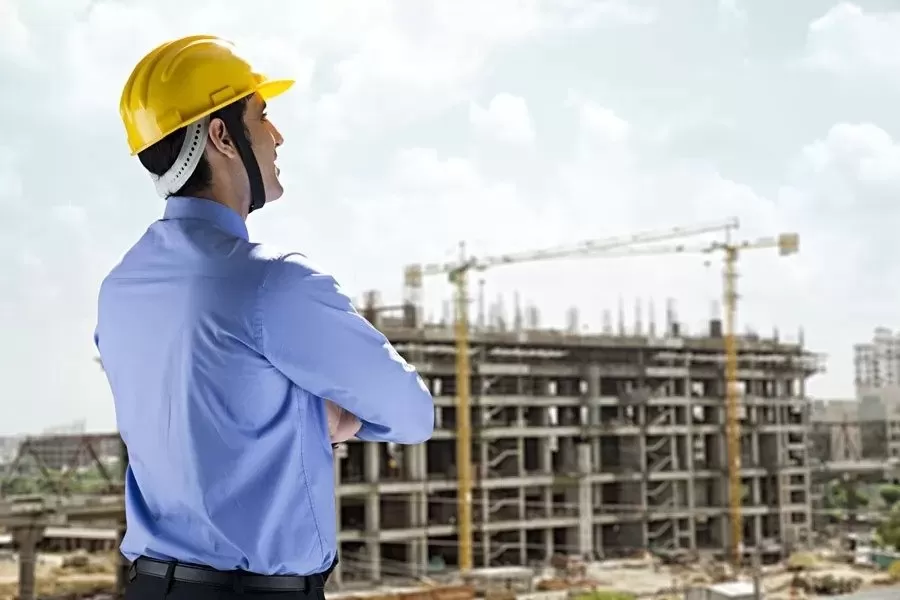 Great architectural plans are made according to proper strategies. Genuine and the best architecture firms in Lucknow would always begin and end it's work with a clear plan and strategy. Keeping a project on time and affordable through the construction process requires good communication, clear procedures, and responsiveness. Our architectural services begin with a pre-construction meeting where expectations and responsibilities are clearly defined and communicated. We are experienced in identifying client needs and program requirements. We have the ability to visualize. From interpreting raw facts to participating with clients in full-blown design planning, architectural design is interpreted and transformed into tangible, meaningful, artistic representations. Most importantly we work with our clients to bring their ideas to life.
Site Evaluation and Planning – All the aspects of the land are evaluated in detail and facilities planning is then proposed. We have been presenting site plans for both the public and private sectors. We have experts dedicated to site evaluation and planning.
Environmental Site Assessment – we expertly carry out both phase I and phase II environmental site assessments and make sure the site of proof of any environmental impact post the structure establishment.
Study Efficiency and Analyze Productivity – Will your site deliver you the best productivity? We go through deep research work and analyze every aspect of the area and surrounding in order to find out the efficiency and productivity value of the site.
Checking If The Site Is Useful – Before beginning with the expenditure on the due diligence for the project, we ensure that the potential site will be productive with respect to the master plan shared. We ensure whether the site is financially feasible and that the regulatory affairs will give permission for it.
Planning and Estimating the Cost – Our key goal as the best architecture firm in Lucknow is to keep your project within your defined budget. We estimate and plan the budget model that suits your goal and the intent of the project.
Master & Functional Planning – From pre-construction project planning to its functional programming, we provide 360-degree master planning services to our clients that include individual units, installations, headquarters level, and so on.
Architectural Design and Engineering – Just like other good architecture firms in Lucknow we too provide architectural services to our clients by promising them an excellent ROI. Beginning with an inspirational design to a tedious drafting job, we do it all.
Process Engineering – We create a primary design of your destined project to help you estimate the budget, duration, extent, and schedule whilst representing the basic layout through Piping and Instrument Diagrams (PIDs).
Process Safety Management (PSM) – Being the best architecture firm in Lucknow we also help identify and manage the risk factors associated with chemicals that are hazardous for health and the environment. Our experts are trained under PHA (Process Hazards Analysis)and employ HAZOP and "What If" and "Dos and Don'ts" checklists.
Structural Engineering – We have years-long experience which is one of the reasons for our being the best architecture firm in Lucknow, and in this sector that encompasses reinforced slab, prestressed and post-tensioned concrete, structural steel sections, footings, and masonry structures. We offer architectural services for commercial, residential, industrial, and all other types of buildings including healthcare units, hospitality edifices as well as offices.
Plumbing & Mechanical – We offer value-for-money service to our clients for complete home coverage and guarantee the efficiency of each of our plumbing and mechanical products and installations.
Advanced Energy Control & Refrigeration – Our systems are custom-designed to match the requirements of the customers whilst delivering efficient managing rates, schedules, and costs so that the optimum amount of refrigeration is provided along with prime energy savings.
Industrial Ventilation Systems – Being the best architecture firm in Lucknow we provide all the solutions for a healthy industrial environment. We have separate teams of specialized engineers dealing with commercial and residential ventilation systems separately. The applications are designed to meet strict standards of air quality whilst working within the existing groundwork.
Electrical Engineering – From low to high voltage systems, normal or high power demand, emergency power back-up, and all supports that are associated with electrical engineering are provided by us.